You care about the success of your business, and so do we.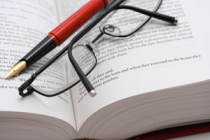 We believe that, in today's digital world, having professionally-written content is expected of all serious businesses. Thus, whether we are crafting a press release announcing your latest project or writing product descriptions that entice customers, we give the utmost consideration to soundness and grammar. In fact, Revenue Increasers is well versed at creating quality content for any audience. Our competency lies in our ability to communicate your message in the manner you require.
Simply put, we recognize the big difference between phrases like "utter failure", "total destruction", "terrible catastrophe" and "fecal matter has just occurred".
From online content to print advertisements, our team of writers is capable of generating timely, professional and persuasive content. Please contact us for more information about our writing services.