The world of internet marketing is one riddled with false sirens. There are far too many companies out there offering quick fixes and tricks to increase revenue. At Revenue Increasers, we make no false assurances of success. Instead, we take an analytical and realistic approach to every online marketing campaign we undetake.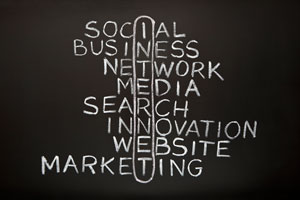 We do nothing where your results cannot be measured. Instead of spreading $50,000 dollars around a variety of strategies and being satisfied if just one of them works, we figure out what worked, what didn't work, and allocate your budget accordingly. We never get married to a marketing solution just because we like it or made it.
If it doesn't make sense, we hit "delete" and never look back.
In other words, we consistently stride to make your internet marketing campaigns as streamlined and profitable as possible.
As a marketing firm specializing in Integrated Revenue Raising Campaigns™, we take a quantitative approach to marketing. Hunches and gut feelings do not have much bearing on our work. We rely instead on market research and hard data. Then, we involve our guts in sprucing things up a bit.
When you entrust us with your marketing, you are guaranteed to receive the utmost in care, consideration and professionalism. Every employee at our company takes very seriously the responsibility our clients bestow upon us. Nothing we do is thoughtless, haphazard or lackadaisical.