Looking to increase your online revenues? We can help.
At Revenue Increasers Inc., we pride ourselves on our ability to engineer solutions to your marketing needs. Whether you would like to offer services on your website or are interested in building an online store with customer logins, a shopping cart and database capabilities, our team stands ready to help with your e-commerce needs.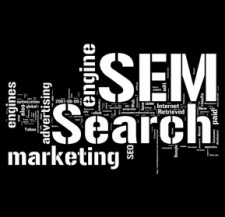 Most businesses today want to use the Internet to increase their revenues. But very few have any idea how to actually accomplish this. Adding an online store by itself is not nearly enough. Your products or services may be offered online, but without proper search engine optimization the resulting gains will be minimal.
As a Hollywood web design agency, we have experience helping all manner of businesses with their online store and e-commerce needs. Our track record of success is one we are proud of and work hard to maintain.
At no point do we lost sight of the fact that your profitability is our chief concern.
Relying on a discount web design agency in Hollywood to build your online store or conduct your marketing efforts will only lead to frustration and lost dollars. Far too many Hollywood web design agencies bundle marketing services into their design packages without having any real understanding of how marketing works.
At Revenue Increasers Inc., we understand that a shopping cart or online store by itself will have only a minimal impact on your bottom line. Successful e-commerce entails far more than a simple online store: to truly profit from a website, you must approach it from a business perspective.
Perhaps it is our founder's background in business, marketing and economics. Perhaps it is simply a willingness to go the extra mile for our clients. Whatever the case, we build online stores that are bolstered by search engine optimization, social media management, market research and content revisions. Everything is done with an eye toward your bottom line. Our approach is different from other Hollywood web design agencies because we have both the knowledge and determination to help you create the best possible online store.
By creating websites that are optimized for e-commerce, we put you in the best possible position to profit from your website. And while we would never make any guarantees of success, we are always confident that you will walk away pleased with our professionalism, efficacy and work ethic.
This confidence comes from our track record of success and our analytical approach to e-commerce. Other web design companies in Hollywood may offer flashy websites and grandiose promises. We offer diligent research, relentless marketing and outstanding service.
As an interactive marketing agency, we have the technical prowess, creativity and marketing background to help you build a thriving online store.
For boutique quality e-commerce services and web design in Hollywood, Revenue Increasers Inc. stands apart from the crowd. We look forward to hearing from you soon.