Search engine optimization, or SEO, is defined as a set of processes that help your website become more visible on search engines like Google.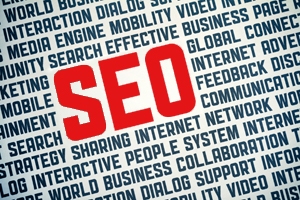 Search engine optimization is often the reason some websites appear at the top of search engine results and other websites do not. Roughly 85 percent of all web traffic comes from organic search engine results. Without proper SEO, your website has little chance of being found outside of direct traffic (visitors who type your website address into their address bars).
When it comes to search engine optimization, we stand ready to fight for your place on the internet. By employing aggressive directory submission tactics, generating search engine-friendly content and constantly monitoring your position in search results, we can get you to the top of the most popular search engines.
However, before you get too excited, it is important to point out that your expectations must be realistic when it comes to budget. There is no magic to SEO; there's only science. If you are trying to rank for a very generic keyword like "gold" that will bring millions of visitors to your website, we can do it for you. The rough estimate of what it would cost is about $1 million in online marketing and another $500,000 in press releases and conventional marketing. In other words, we can't make you millions of dollars for three easy payments of $99.99.
The importance of SEO in today's Internet-driven economy cannot be overstated. The closer your website is to the top of search results, the more inquiries and sales you are likely to get. We offer a variety of SEO services designed to meet the needs of our individual clients.
Please contact us for a free analysis and quote or for more information about how search engine optimization can help drive increased traffic to your website.