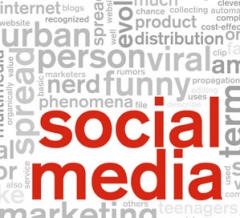 In recent years, social media networks like Facebook and Twitter have become synonymous with business and marketing. Modern companies advertise on these websites and create company pages that are accessible to millions of users worldwide.
Whether you own a small restaurant or a multinational conglomerate, using social media networks is one of the premier ways to reach millions of potential customers without breaking the bank. Even better, social media is an excellent way to increase traffic to your website and share news and promotions with both existing and potential clients.
All of our social media campaigns are scalable to fit both your needs and budget. Please contact us to find out whether a social media campaign can benefit your business.