In addition to our design and advertising services, Revenue Increasers also offers upscale printing. We call this service "upscale printing", because we are a marketing company, and we choose to not compete with local print shops. In other words, if you need a $9.99 set of business cards, please go to the guy on the corner. On the other hand, if you are looking for striking and effective cards that are made specifically for your business and involve market research, concept testing and printing samples, we are the right people to talk to. Our specialty products include USB business cards, plastic cards, metal cards, silk cards – anything that will make your customers want to get in touch with you. If we have to print on tea leaves, we will find a way to do it.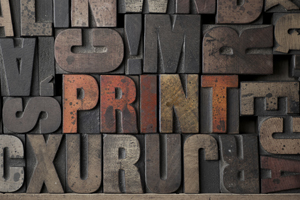 We also welcome all orders for large-scale printing formats, such as banners, billboards and building wraps.
Billboard Campaigns
Our billboard campaign pricing varies greatly depending on the location of your target market, the duration of your promotion, and your time frame. We have extensive relationships with most major ad space providers such as CBS and JCDecaux, to name a couple. Please send us an inquiry, and we will do our best to help your business get the exposure it needs.
Business Cards
We make high-end business cards that can differentiate your business from your competitors. If you would like us to e-mail you some samples of our work, please send us an inquiry. If you would like to see samples in person, please give us a call and drop by our Reseda office. We specialize in:
METALLIC OR METAL
ORIGAMI
TRANSLUCENT
GOLD LEAF
FOIL
Print Advertisements
If you have a need for professionally-made brochures, booklets, leaflets, fliers, magazine ads or newspaper ads, our graphics and ad placement departments welcome your inquiries.
We have leveraged mutually-beneficial relationships with a number of commercial printers, which allows us to design things in-house and call one of our partners' factories to fill your order.
Please contact us for more information about our pricing and printing capabilities.