If you could benefit from revamping your website or online presence to engage your customers and increase profitability, you've come to the right place. When you do business with Revenue Increasers, you are always certain to receive an effective and personalized solution to your marketing needs.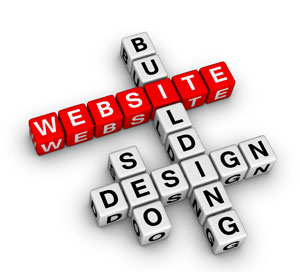 We believe that a cookie-cutter approach to web design and marketing is destined to fail.
What works for a multinational conglomerate will do nothing for a boutique shop in Beverly Hills. Because of this, we consult extensively with all of our clients before each project to ensure that we are providing them with the most effective solution for their companies.
In today's media-driven society, an effective website is an important part of any successful business. For many of your customers, your website is or will be the first point of contact with your company. A clean and professional site can help create a positive impression on both your new and existing clients.
Conversely, a poorly conceived or executed website can lend a negative first impression and even make you lose existing business.
Whether you are looking for a simple, five-page informational site or would like to corner your market through an aggressive blend of social media, search engine optimization and dynamic web design, we are ideally suited to help you realize your goals. For online merchants, we can create extensive online stores with customer logins and database capabilities. For large corporations, we stand ready to create hundreds of pages of content of the quality you have always wanted.
Our in-house team of creative web designers, programmers and copywriters stands ready to help you.
Would you like to meet with us in person? Feel free to set up an appointment to visit our office in the San Fernando Valley or arrange for us to meet with you elsewhere. We are more than happy to accommodate your needs.
Please contact us for more information about how we can help create or revitalize your online presence. We also invite you to browse through our portfolio for examples of our latest web design work.